Once you bought the plugin, in your profile you will find the button to download the plugin source code. Once you download it, simply upload it to your WordPress installation and activate it. To do that navigate to your WP Dashboard and click on the Plugins link of the left side. There you will have the option to "Add new". Once you click on that, you should be asked to choose a file to upload. This is the moment when you need to selected the archive you downloaded from us (with the source code) and then click upload.
Once the upload is complete please make sure you activate the plugin. To do that navigate to Plugins and find WP Subscribe to Author, make sure it is activated.
Once installed and activated you will need to activate the plugin license. To do that you will need to go to Settings->WP Subscribe to Author link like in the screenshot below: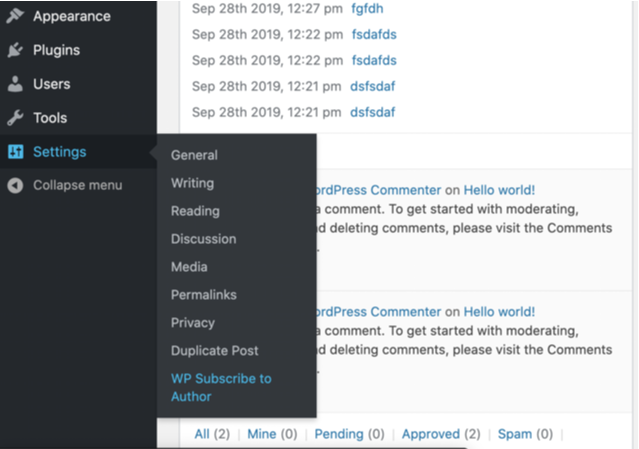 Once you click on that you will need to copy the license code you have on your profile page and in the email you have with the purchase confirmation. Copy the code and paste it in the license area like here: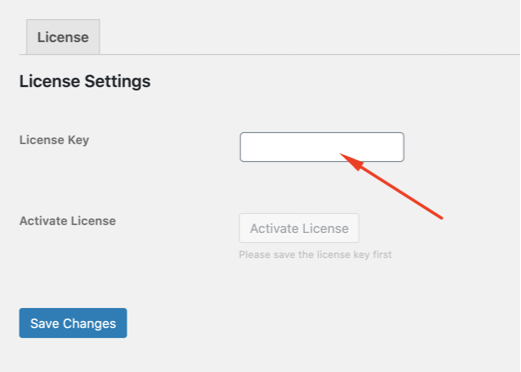 Once you add it the click to save the changes. Once the license code is added and saved click on the activate license button to activate your plugin. If the code is correct the plugin will be activated and the full options will be shown, plus the plugin will start showing the subscribe card on your website for the selector set.